OUR BOARD OF DIRECTORS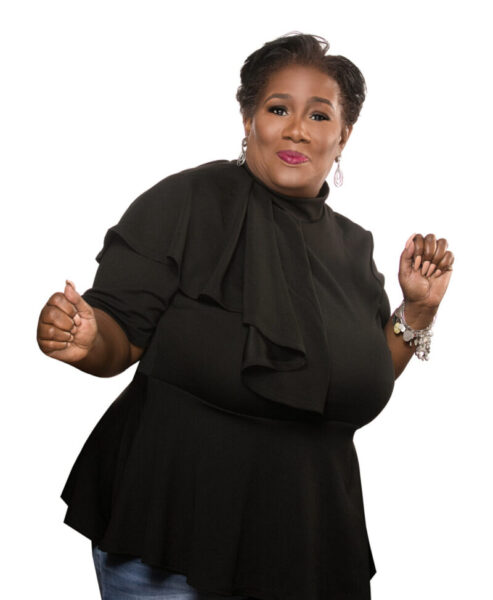 Sharon Y. Anderson – Founder and Executive Director
Born and raised in Suitland, Maryland, Sharon is a proud alumni of Suitland High School. In 2007, she completed her studies at Prince George's Community College where she graduated with honors and received an Associates in Marketing Management degree. In May 2009, she completed her Bachelor of Arts degree in Business Management at the College of Notre Dame (Baltimore, MD) after returning from Taiwan where she studied aboard at Providence University.
Sharon has worked with area youth for more than 20 years. Sharon volunteered as a mentor to youth in the Prince George's County Department of Social Services Foster Care System and received an outstanding Service Award. This ultimately led her to become the instructor for its Independent Living Program teaching life skills to adolescent youth transitioning out of the foster care. Having a strong passion for mentoring and educating young women, she developed and coordinated a one-day conference entitled Star Potential, attended by over 75 young ladies, ages 9 to 23 and a subsequent forum, WHERE HAVE ALL THE GOOD GIRLS GONE: A Self Examination and Discovery on Rejection.
Today, she is the founder and executive director of GirlSpeak Inc., a non-profit organization founded in 2014 in the Washington DC Metropolitan area. Their official launch/fundraiser kicked off during Women's History Month in March 2016.
Ms. Anderson is the proud mother of one daughter and resides in Suitland, Maryland.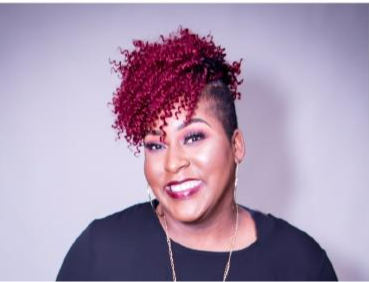 Meet Dr. Ladel Lewis PHD
Wife, mother, and community activist are a few words used to describe Dr. Lewis. Dr. Lewis earned a doctorate degree from Western Michigan University. Her highly analytical work on crime reporting in the inner city is one the most requested dissertations at WMU, being used by the federal government and top research institutions. She was honored with the Distinguished Alumnae Award from her other alma mater, the University of Michigan-Flint as well as in the first cohort graduating with "Service Learning Cords." She served as a partner and Senior Research Strategist at Meaningful Evidence, LLC, where she assisted non-profits in program evaluation, policy research, and organizational planning. She was appointed as the Evaluation Chairperson for the National Organization Blacks in Government (BIG).
With too many accolades to list, she was inducted into the Greater Genesee County Athletic Hall of Fame for basketball, appointed two times to Donna Edwards Congressional Advisory Committee, appointed by the Governor of Maryland to the Citizens Review Board for disadvantaged Children and was appointed by the Prince George's County Executive to the Commission for Women.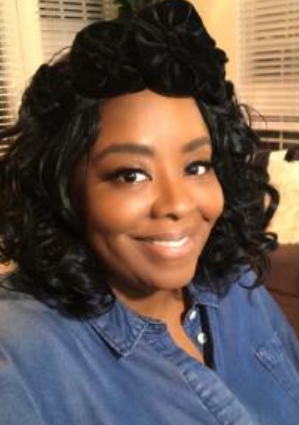 Mar'Tina Parker, CMP Mar'Tina Parker, CMP is a seasoned project management professional specializing in domestic violence, adolescent pregnancy prevention, community services programs and housing and homelessness initiatives. She is also the owner and operator of Love Your Space, an organizational company geared to helping individuals and families transform and declutter any part of their home, workspace, or garage into a functional and aesthetically pleasing use of the space.
As a graduate from the University of Maryland at College Park she has parleyed her degree and experience into a certification in conference management, event management and federal procurement. With a passion for community service and a love for people and adolescents, she currently sits on the board for Wreck House, a non-profit geared towards helping individuals in transitioning times during their lives.
Mar'Tina loves working with young ladies and chatting away about all things fashion, home décor, and lifestyle and offers mobile make-up and event planning services within the privacy of a home or remote location.
Her life moto is: "Look within an individual to find their personal beauty, for beauty exists in us all".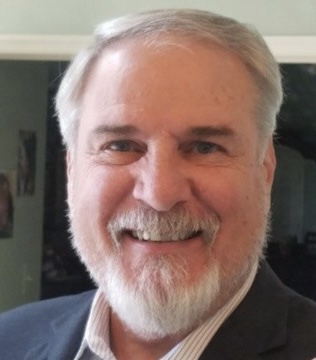 Dick Richards  is currently the President of Stafford Consulting Company, Inc., which provides IT, acquisitions and training support to Federal agencies. During his career, he has held numerous executive level management positions at several large and medium-sized Federal and Commercial contractors, and has managed organizations of 650+ professionals.
He has also founded several companies focused on IT/outsourcing consulting, as well as international voice/data communications and Internet services. He chaired two national committees involving electronic imaging, and authored two imaging standards (one international and one for the DoD). He earned an MBA in Finance and MIS from Marymount University, and a BS in Engineering Management from the United States Naval Academy.
He is proactive in Veteran advocacy, and enjoys competitive fencing at the National and International levels.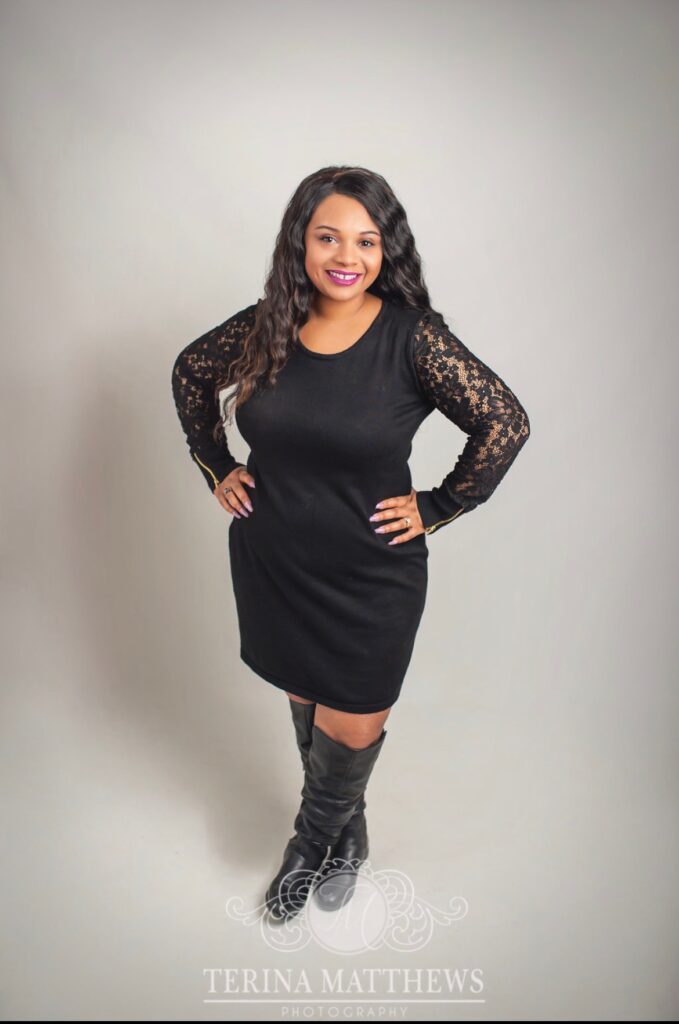 Trish Ennis Prior to becoming a young entrepreneur, I studied, trained, and worked in various hair salons where I was able to learn quite a bit. As my desire to develop my career grew and I became a licensed cosmetologist, there was an urge inside of me that directed me to start my own business, Beauty Boss Team. I came up with the name Beauty Boss Team because I believed (and still do) we all have it in us to be a Boss! When you steadily work at mastering your craft, it makes you a Boss, and I desire to have a team of Bosses surrounding me so we can flourish together and reach our goals as one unit.
Beauty Boss Team originated in California as a traveling beauty business, where we catered to beautiful brides on their wedding day. Although being a part of a brides big day was special, I realized it wasn't enough. I had developed a desire to give back to the community. I wanted to apply my craft to make ALL feel beautiful and special. Furthermore, I wanted to share the knowledge I gained over the many years of being in the beauty industry. So, I decided to become a formal educator in the industry of cosmetology and joined Paul Mitchell the School.
Beautifying people and teaching aspiring cosmetologist in California was great! However, my husband and I chose to return back home to Maryland.
I wanted to bring my talents and share my skill set with my DMV community. Once we arrived back, it was time to open my own salon. I remained an educator, where I still teach at Paul Mitchell the School here in Maryland until 2019. In 2019, I decided to expand my business and add Beauty Boss Academia as a leg of the business. With Beauty Boss Academia I educator younger stylists (ages 11-17) on how to do hair the healthy way, they learn strong foundational skills as well as trendy hairstyles in addition to how to create their own business as an entrepreneur. In addition, Beauty Boss Academia educates and mentors Master Stylists on how to elevate their 30 year business as well as teach them updated skills and trends to help elevate their business and skill set.
As a customer of Beauty Boss Team, you can guarantee that you will be treated like the Boss that you are! We make it our priority to ensure that each of our guests look and feel their very best.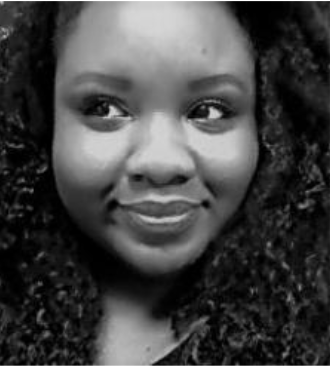 Ronda Harvey is currently a federal employee with portfolio responsibilities for crisis management in the mitigation and response to critical operational events. From her time in boarding school, through present day, she has served in varied workplaces culling the core principles and skills that shape her belief in the power of discrete disciplines. Ronda's internships and areas of employment have ranged from serving in the office of a former Senate majority leader on Capitol Hill, to the Hospital for Sick Children, a local radio station, a security and engineering communication posting overseas, program analysis, and as an officer in an emergency center. In the time between earning her undergraduate degrees and pursuing her Masters, she spent a few years as an elementary school teacher in Washington, D.C.
Ronda's educational background includes the study of Behavioral and Social Sciences with a BA in Government and Politics, a BA in Criminology and Criminal Justice, and a MS in Public Relations.
Ronda currently lives in the D.C. metropolitan area and spends a lot of free time reading subject matter ranging from such content as using checklists to avoid failures; the history of colonial African nations; America's reconstruction period, and classical writings of existentialism in French.
Ronda believes it is an extraordinary privilege to live so close to the seat of democracy, interacting with people from all over the nation and the world. And given her unique opportunities to participate in diplomacy, international travel, and exceptional education institutions which laid the foundation for early achievements, it is only fitting that she bolster and advocate for empowerment programs like GirlSpeak Inc.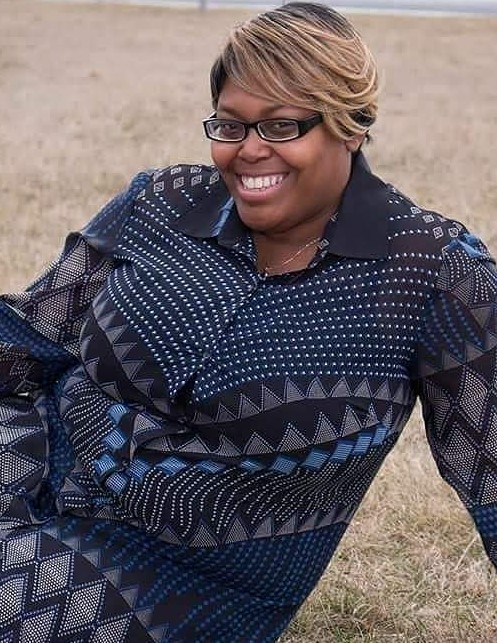 Keaonia Shaw Jamison
Keaonia Shaw Jamison is a wife, mother, and a southern girl with a heart for giving back to her community. With over 15 years' experience in event planning, Keaonia leverages her extensive knowledge to host community-based events as well as professional events through her planning I'm, Advantageous, LLC. Additionally, she has a plethora of experience in the healthcare and nonprofit industries on an executive level. Keaonia is fun loving and enjoys cooking, singing, and spending time with her family.